Welcome to OUTCASTfastpitch!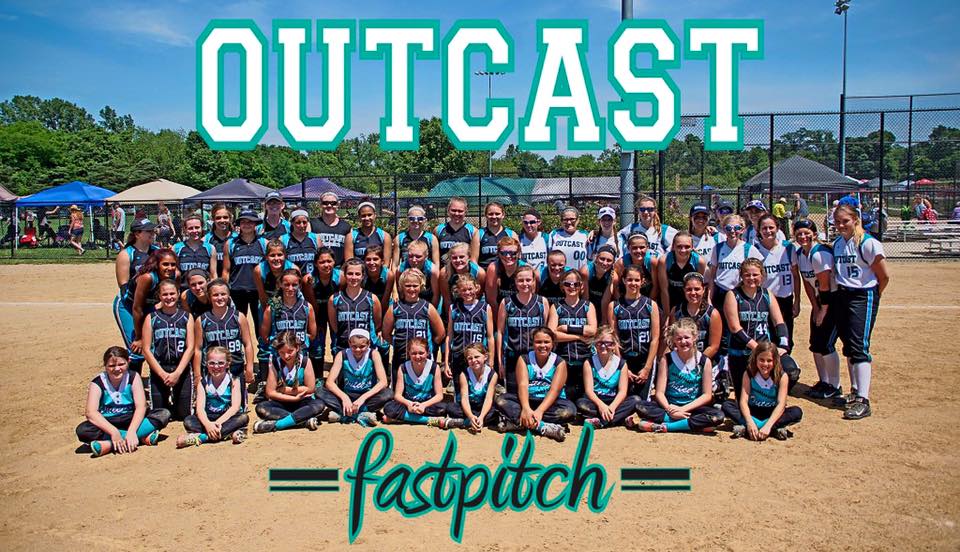 2018/19 Tryout Information

Hello and welcome to the OUTCASTfastpitch organization. Our organization prides itself on instilling the "love of the game" to all our girls. OUTCASTfastpitch was founded on the belief that there was a better way to teach, inspire, and develop young girls playing fast pitch softball.
Today our organization carries on those core beliefs.  OUTCASTfastpitch consists of teams in the 10u,  12u,  14u,  16u, and 18u divisions. By clicking on the "Teams" tab at the top, you can visit each of our team sites and learn more about them.  If you would like to connect with one of our coaches, please click the "Coaches" tab for contact information.
Thank you for visiting and supporting our teams!
OUTCASTfastpitch!
Why OUTCASTfastptich
OUTCASTfastptich was founding in the fall of 2006 by three gentlemen who experienced "select" ball with their three daughters and quickly realized they could do a much better job.  The focus on fundamentals, fun and the development of the 'Love of the Game" was (and still is) the founding philosophy of OUTCASTfastpitch.  Along with these attributes it is understood that competitiveness is vital in order to challenge our players to be the best they can be and prepare them for a future in collegiate softball if they choose to play at that level.  All of our teams offer fall and summer play along with practice throughout the winter months up until the school ball season starts.  The overall goal of each team is to have FUN, and COMPETE.
OUTCAST's Who have Signed to Continue Their Softball Career at the College Level
We are proud to announce the following OUTCAST's will continue their education and softball career at the collegiate level:
CLASS OF 2016
Madison Baker

, 3rd/1st  –  Defiance College

Holly Flach

, Outfield/Catcher  –  Sinclair College

Mackenzie Irons

, Outfield  –  Sinclair College

Kierah Parker

, Catcher/Outfield  –  Sinclair College

Brianna West

, Middle Infield  –  Bluffton University
CLASS OF 2017
Mary Britton

, Pitcher/Outfield  –  Wittenburg Univ.

Kylie Fine

, Outfield  –  Sinclair College

Hali Geraci

, Middle Infield/Outfield  –  Defiance College

Bailey Pennington

, Shortstop  –  Sinclair College

McKenzie Sharritts

, Middle Infield  –  Sinclair College

Shelbi Tharps

, 3rd/1st  –  Sinclair College
CLASS OF 2018
Emma Dammeyer

, OF/Pitcher – Sinclair College

Taylor Delk

, Pitcher/1st – Sinclair College

Kirsten Jeffries

, C/OF – Mount Saint Joseph

Corrin (Gracie) Keplinger

, Catcher – Shawnee State University

Tabatha Koetter

, 1st/OF – Bluffton University

Cassidy King

, Pitcher – Urbana University

Hannah Mann

, 1st – Sinclair College

Ashlie Miller

, OF – Ohio Northern University

Riese Peters

, Corner IF – Sinclair College

Emma Stedron

, SS/OF – Capital University

Keira Teserovitch

, Pitcher/OF – Sinclair College

Hailey Spitler

, Pitcher/OF – Converse College
CLASS OF 2019
Kassidy Abney

– C/Utility – Miami University-Hamilton