TEAM ROSTER    –    2018 SCHEDULE    –    TEAM NEWS    –    ACCOMPLISHMENTS
Sunday, June 25, 2017
OUTCAST 99 Takes Summer Games at the Creek Championship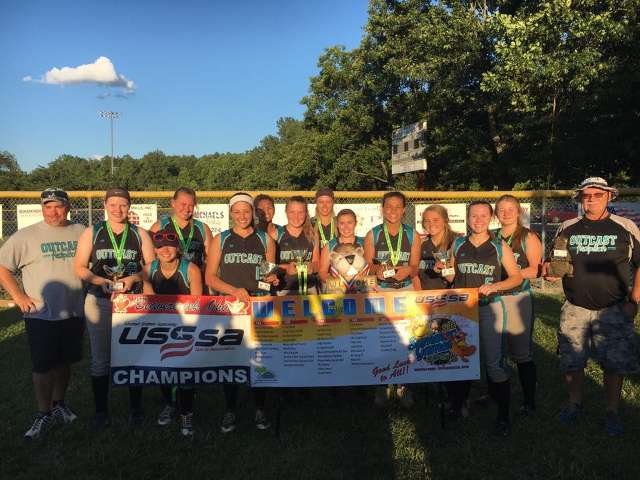 After going 1-1 on Saturday, these girls came out to PLAY on Sunday….3 in a row to win it all. Defense was nearly impeccable and the bats were hot all day. Great pitching to. Great job ladies!!
Sunday, September 25
OUTCAST '99 Takes Second Place in First Fall Tournament of the 2016-17 Season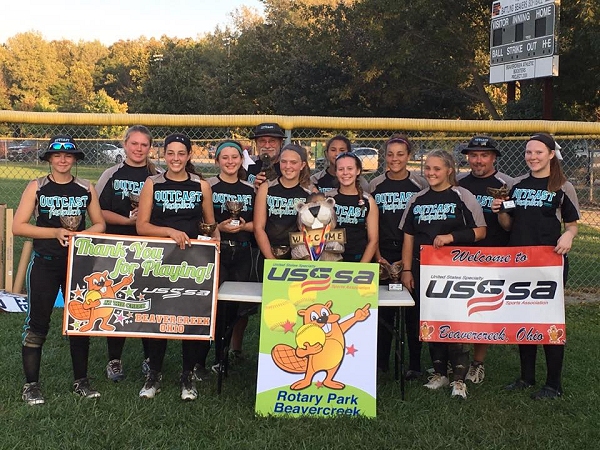 OUTCAST '99 played hard all day. They came up a bit short against a very tough Ohio Thunder '99 team. A great way to start the season as a first year 18U team. Keep it up girls!
Saturday, June 25, 2016
OUTCAST 99 Black First OUTCAST Team In History To Win Our Home Gene Harvey Memorial Tournament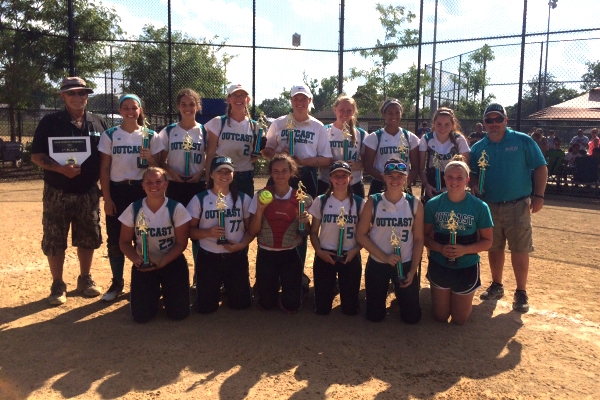 This year the OUTCASTfasptich family hit a milestone. OUTCASTfasptich 99 Black is the first OUTCAST team in 10 years to bring home a first place trophy in the 10th Annual OUTCASTfasptich Gene Harvey Memorial. They did it by dominating their opponents offensively by going 5-1 for the weekend with a team batting average of .482 with 80 hits, 24 multi base hits, and scoring 62 total runs. Way to represent the OUTCASTfasptich organization at the Gene Harvey!!